"Lift your hearts
a little higher
and let God
be the measure
of all things."
MASS TIMES (with safety measures):
Saturday at 5:30 pm and Sunday at 9:30 am
Tuesday and Thursday at 9 am
COMMUNION SERVICES (with safety measures):
Wednesday and Friday at 9 am
FIRST FRIDAY EUCHARISTIC ADORATION & BENEDICTION
First Friday of each month from 9:30 am to 2:30 pm, after the 9:00 am Communion Service. Benediction follows at 2:30pm. Come and pray with our Lord.
Click on this link to go to YouTube to view online Masses:
https://www.youtube.com/channel/UCzrP3h-vm9LhLfHYQtfRXaA
Online Mass Times:
Saturday at 5:30 pm; Sunday at 9:30 am
Reconciliation - by appointment
Office Hours
Mon - Fri 9 am to 4 pm | Phone: 740-522-5270
Sacramental Emergency: 740-323-6437
Our address
57 Dorsey Mill Rd.
Heath, OH 43056-1198
To Register at St. Leonard:
Fill Out Registration Form & return to the Parish Office:
St Leonard Registration Form
Thank you to all who continue to provide their offering during this time. Donating online is easy. Simply click below and follow the directions.
Donate Online Here
Congratulations to our 2022 graduates!
St. Joseph the Worker Day 2022
St. Leonard Confirmation May 15, 2022
St. Leonard May Crowning 2022
Spaghetti Dinners are back Please mark your calendar for our first spring Spaghetti dinner on May 19th. Volunteers are needed. Please talk to Sonny DelMatto to lend assistance to this parish event.
Real Presence Real Future Round 2 Draft Models are now available for public viewing and comment through June 30. Please visit www.realpresencerealfuture.org to view your parish's draft model and complete a feedback survey. We are still in the information gathering process. No final decisions have been made, nor will they be made until we have a new Bishop. However, the diocesan-wide conversation about planning for our future can and should take place. Your feedback is an important part of this, and we want to hear your thoughts on strengths, weaknesses, challenges, opportunities and alternatives to the draft models. Please take this opportunity to view the draft models and to fill out the accompanying survey by June 30. If you have additional questions, please send an email to [email protected].
Bishops Annual Appeal "Living the Joy of the Gospel," the theme of the Bishop's Annual Appeal, inspires us, as people of faith, to share joyfully the Good News of Christ to those who most need to feel His love. Works of kindness and assistance, sometimes in the smallest way, can bring about a profound change in a person's life. Through the Bishop's Annual Appeal, we have an opportunity to bring about a positive change in the lives of many of God's people. Through your generosity, you are supporting the various ministries and programs that are vital in spreading His love. Next week is Commitment Weekend for the Appeal, at which time you can make your gift or pledge. Our parish has been asked to raise $ 24,94468. We can accomplish this if, after prayerful consideration, everyone gives what they can. Any amount raised over our goal will be returned to our parish to be used for our particular needs, including (insert plans to use rebates). Thank you in advance for your prayerful generosity!
Diocese of Columbus Covid Guidleines 2/28/2022
The Diocese of Columbus, on February 28, 2022, has issued updates regarding COVID-19 Guidelines. Influenced with the good news of the recent drops in COVID-19 case reports in Ohio, current data indicates that the rates of infection of the COVID-19 virus are rapidly decreasing in our diocese and are anticipated to continue to fall. As a result, local health authorities and the CDC are easing operational restrictions for public buildings.
St. Leonard requests masks be worn while inside the buildings. Masks will continue to be available at the doors along with hand sanitizers.

Those who feel safer continuing to wear masks are welcome to do so and will be respected.

There will be no comments/issues made for anyone wearing or not wearing masks.

Those distributing Holy Communion are to continue wearing a mask when they exercise this ministry.

We will continue to refrain from Distribution of the Precious Blood until further notice.

Parishioners who are ill, have significant health risk factors, are caregivers for someone who is immuno-compromised or at high risk of contracting COVID-19, or those who have significant fear or anxiety about contracting COVID-19 in large group settings, continue to be dispensed from the obligation to attend Mass.
If you are well enough to go to other secular functions, restaurants, stores, etc. masked or not, be aware those settings have as much or more potential to spread illness than attendance at Mass. Basically, if you are comfortable enough to go out to eat, you can attend Mass.
Father Bill Hritsko 2/28/2022
St. Leonard Christmas Decorating 2021
2021 DiGiandomenico Awards & Graduates
(From left to right) Brandon Orend, Father Bill Hritsko, Jack Lutz, Andy Bemis
St. Leonard Masses are available for viewing on YouTube
Please watch St. Leonard's weekly Mass video recordings. The link to YouTube is listed below. Click on each weekly Mass to view. https://www.youtube.com/channel/UCzrP3h-vm9LhLfHYQtfRXaA
Click on the link to the St. Leonard Facebook Page here:
https://www.facebook.com/stleonardheathohio
Tune in to St. Gabriel Catholic radio programs at 820 AM.
Live stream daily Mass at St. Joseph Cathedral in Columbus at 12:05 pm.
Live stream Sunday Mass at St. Joseph Cathedral in Columbus at 10:30 am.
Use this Link for Cathedral Masses and Columbus Diocese information- https://www.columbuscatholic.org
Weekly reading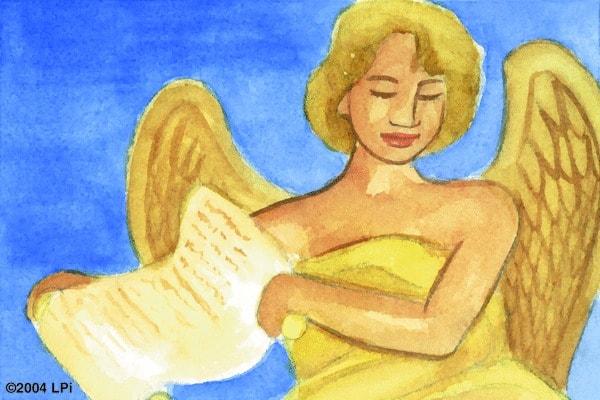 Weekly reading
Readings for the week of July 3, 2022
© Liturgical Publications Inc