"Lift your hearts
a little higher
and let God
be the measure
of all things."
MASS TIMES (with safety measures):
Saturday at 5:30 pm and Sunday at 9:30 am
Tuesday and Thursday at 9 am
COMMUNION SERVICES (with safety measures):
Wednesday and Friday at 9 am
FIRST FRIDAY EUCHARISTIC ADORATION & BENEDICTION
First Friday of each month from 9:30 am to 2:30 pm, after the 9:00 am Communion Service. Benediction follows at 2:30pm. Come and pray with our Lord.
Click on this link to go to YouTube to view online Masses:
https://www.youtube.com/channel/UCzrP3h-vm9LhLfHYQtfRXaA
Online Mass Times:
Saturday at 5:30 pm; Sunday at 9:30 am
Reconciliation - by appointment
Office Hours
Mon - Fri 9 am to 4 pm | Phone: 740-522-5270
Sacramental Emergency: 740-323-6437
Our address
57 Dorsey Mill Rd.
Heath, OH 43056-1198
To Register at St. Leonard:
Fill Out Registration Form & return to the Parish Office:
St Leonard Registration Form
Thank you to all who continue to provide their offering during this time. Donating online is easy. Simply click below and follow the directions.
Donate Online Here
St. Leonard Summer Spaghetti Dinner
Thursday June 15
4:30-6:30 pm
Father Bill Hritsko celebrated his 25th year of priesthood May 28th 2023 at St. Leonard church. It was memorable day of worship, music, and delicious food!
First Communion St. Leonard April 23/2023
Easter Vigil Confirmation St. Leonard April 8/2023
Newark Firefighters enjoyed our fishbake!
The Anthony DiGiandomenico Scholarship Award applications are now available in the office. This award is given to two graduating seniors (1 boy & 1 girl) each year by the DiGiandomenico family to help further their education. Each award is for $1,000.00. Applicants need to be an active member of St. Leonard Church and plan to attend a trade school or University for the 2022-23 school year. The initial application will be due in the office on Friday March 24thth at 12:00 Noon. The deadline for all other materials will be due on Friday, May 5th at 12:00 Noon. Please contact the office to pick up an application.
EASTER EGG HUNT!
St. Leonard Church, 57 Dorsey Mill Rd, Heath, OH 43055
JOIN US ON APRIL 1ST 10:AM-12:00 NOON
WE WILL MEET IN THE SOCIAL HALL AND PROCEED TO EASTER EGG PATCH OUTSIDE
Volunteer Appreciation Brunch Thanks to all who helped create a wonderful brunch Sunday February 12 for our volunteers at St Leonard!
St. Leonard Fish Fry Come join us for St. Leonard's first 2023 Lenten Fish Fry, Friday February 24th, 4:30-6:30pm. $10 adults, $5 children, extra piece of fish $2. See you there!
St. Leonard Craft Show
Thanks for all your support the craft show was a huge success!
_________________________________________________________________________________
St. Leonard Annual Feast Day Picnic
Sunday October 9
In Loving Memory of Father Mike Gribble
Father Mike Gribble was an integral part of St. Leonard and Our Lady of Mount Carmel. He touched and changed countless lives for the better during the many years of his priesthood. We will miss his wonderful smile. God bless you Father Mike!
Congratulations to our 2022 graduates!
St. Joseph the Worker Day 2022
St. Leonard Confirmation May 15, 2022
St. Leonard May Crowning 2022
St. Leonard Christmas Decorating 2021
St. Leonard Masses are available for viewing on YouTube
Please watch St. Leonard's weekly Mass video recordings. The link to YouTube is listed below. Click on each weekly Mass to view. https://www.youtube.com/channel/UCzrP3h-vm9LhLfHYQtfRXaA
Click on the link to the St. Leonard Facebook Page here:
https://www.facebook.com/stleonardheathohio
Tune in to St. Gabriel Catholic radio programs at 820 AM.
Live stream daily Mass at St. Joseph Cathedral in Columbus at 12:05 pm.
Live stream Sunday Mass at St. Joseph Cathedral in Columbus at 10:30 am.
Use this Link for Cathedral Masses and Columbus Diocese information- https://www.columbuscatholic.org
Weekly reading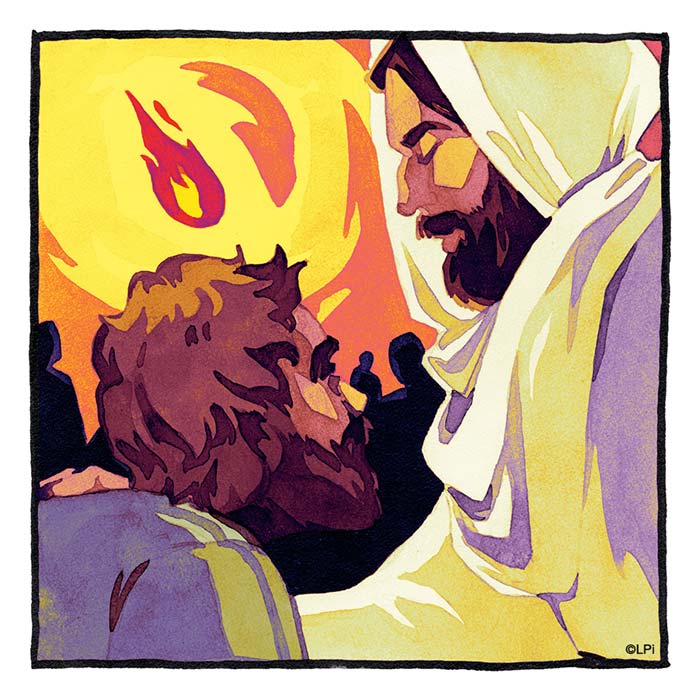 © Liturgical Publications Inc